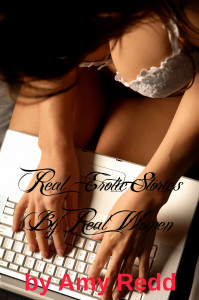 I interrupt this sex journal, to really quickly tell you about a new collection of stories that I've (re)published. The story collection is called Real Erotic Stories By Real Women and it's a work of fiction based on adventures and tales of my friends, coworkers and former classmates.
All of the details are on Amy Redd blog, but I wanted to make sure everyone here knew about it too.
Don't worry, my next post won't be about my fiction writing. It's true story about a very steamy encounter that I had with Nicole last weekend. It's almost done, so check back soon.